Recruiting Roundup: Burger Boys break the internet with Black commitment
6 min read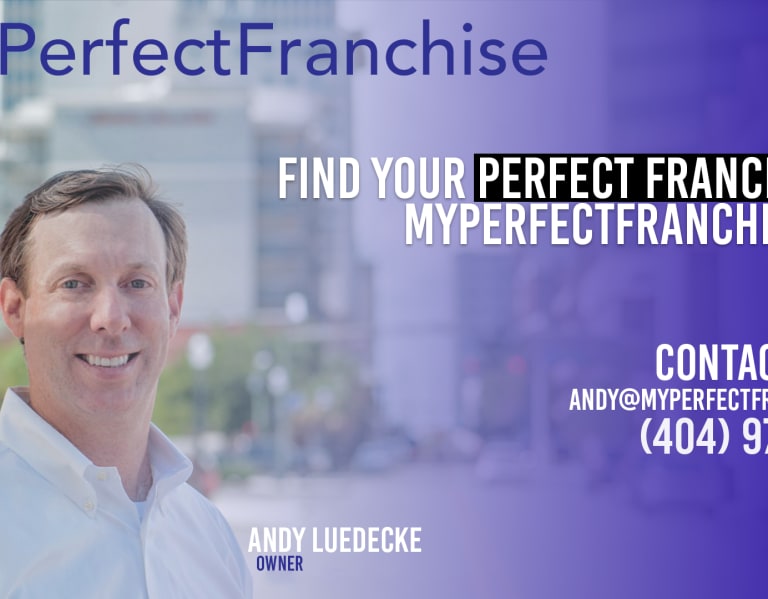 Are you a displaced corporate executive or wanting to put your career in your own hands? Or are you an experienced entrepreneur wanting to diversify? Well, Andy Luedecke can help! Andy is a long-time Rivals member and franchise veteran, having owned multiple franchises and businesses. Using his expertise, he helps others find their American Dream through a very thorough and FREE consultation process. Call Andy, put your life and career in your own hands. 100% free, so what do you have to lose?!
Find Your Perfect Franchise at MyPerfectFranchise.Net
Contact Andy Luedecke (aka @Andy MyPerfectFranchise.Net) anytime at:
(404) 973-9901
NOT A SUBSCRIBER? SIGN UP TODAY FOR ACCESS TO ALL OF HAWGBEAT'S PREMIUM CONTENT AND FEATURES
The Roundup
The Razorbacks Take Chicago
Arkansas basketball has received an influx of national media attention dating back to Eric Musselman's hiring back in 2019, and it may be reaching a fever pitch.
The program broke the internet last fall with commitments from Nick Smith Jr. and Jordan Walsh, leading into the nation's second-ranked 2022 class. With the two being named McDonald's All-Americans, the Razorback faithful couldn't help but notice another name on the West roster.
Anthony Black, Rivals' highest-rated four-star prospect in the class, was the boiling point for Musselman, and his commitment to the Hogs on Monday night made Arkansas basketball history.
For the first time, the nation saw three future Razorbacks suited up for the All-American game, much to the excitement of the "Muss Bus" himself.
The three dominated the broadcast, with nearly-constant praise of the job Musselman has done in putting the class together. The players also put on a show, each bringing about a number of highlight plays, potentially previewing the Hogs' '22 season. For a full breakdown of what the future Razorbacks did in the game, click here.
Mr. Basketball Honor Adds Another Notch in Barry Dunning Jr.'s Belt
Arkansas basketball recruiting has been so hot lately that it can sometimes be easy to miss when one of the Rivals150 prospects adds yet another accolade to their resume. Barry Dunning was the latest to do so.
Just weeks after Magnolia's (Ark.) Derrian Ford took home his second Arkansas Gatorade Player of the Year, Dunning was named Mr. Basketball by the Alabama Sports Writers Association.
Averaging 22.2 points and 10.2 rebounds per game, Dunning made the ASWA's decision very easy, and he'll join a host of other top talent when he gets to Arkansas this fall.
Muss Shifts Attention to 2023
After landing his third McDonald's All-American and all-but putting a bow on a stacked 2022 class, Eric Musselman appears to be moving his focus into the '23 cycle. One cog in that wheel is Del City (Okla.) power forward Brandon Garrison.
Garrison, a four-star prospect, spoke with HawgBeat's Jackson Collier about some of his top schools following his second trip to Fayetteville. For some thoughts on what the No. 73 player in the '23 class is able to do on the court, as well as his comments about Arkansas, Gonzaga, Kansas, Oklahoma, Oklahoma State and Texas Tech, check out the full story here.
Film Study
It was a big week over on the HawgBeat YouTube channel as we rounded up two 2023 commits in our quest to review each of the Razorbacks' 10 committed prospects.
In this week's iterations, we took a look at a pair of four-stars from the old Southwest Conference's territory in Carson Dean (LB) and Shamar Easter (TE).
Easter, an Arkansas native, was a star for Ashdown in what was a dominant junior season. At 6-foot-5, 214-pounds, Easter creates a Calvin Johnson-esque mismatch on the outside. Hands and speed to match make Arkansas' first commitment in the class a nightmare for defensive coordinators, and it's no wonder Rivals has him rated as the class' 114th-overall prospect.
Dean, who is the Razorbacks' most recent commit, broke a nearly month-long drought for the Hogs. Rated as a 5.8 four-star out of Hebron High School in Carrolton (Texas), Dean is the second linebacker to join the '23 class, and spends most of his time rushing the edge. The havoc he wreaks on opposing backfields is magnified by his 6-foot-4, 225-pound frame, allowing for pass deflections on the off-chance he can't get to the quarterback.
Film Breakdown: 2023 TE commit Shamar Easter is a matchup nightmare
Film Breakdown: What Arkansas is getting in 2023 LB commit Carson Dean
#Committed
Arkansas bolstered its second-ranked 2022 hoops recruiting class Monday with the addition of Duncanville (Texas) superstar Anthony Black.
Black, who is Rivals' highest-rated four-star prospect in the class, chose Arkansas over a long battle with Gonzaga and Oklahoma State.
HawgBeat's own Jackson Collier took a look at what the McDonald's All-American's commitment means for Eric Musselman and co. as they hope to build on a second consecutive Elite-Eight run in the NCAA Tournament.
New Offers