Cat Spills Pot of Catnip and Internet Is Convinced He's 'High as a Kite'
2 min read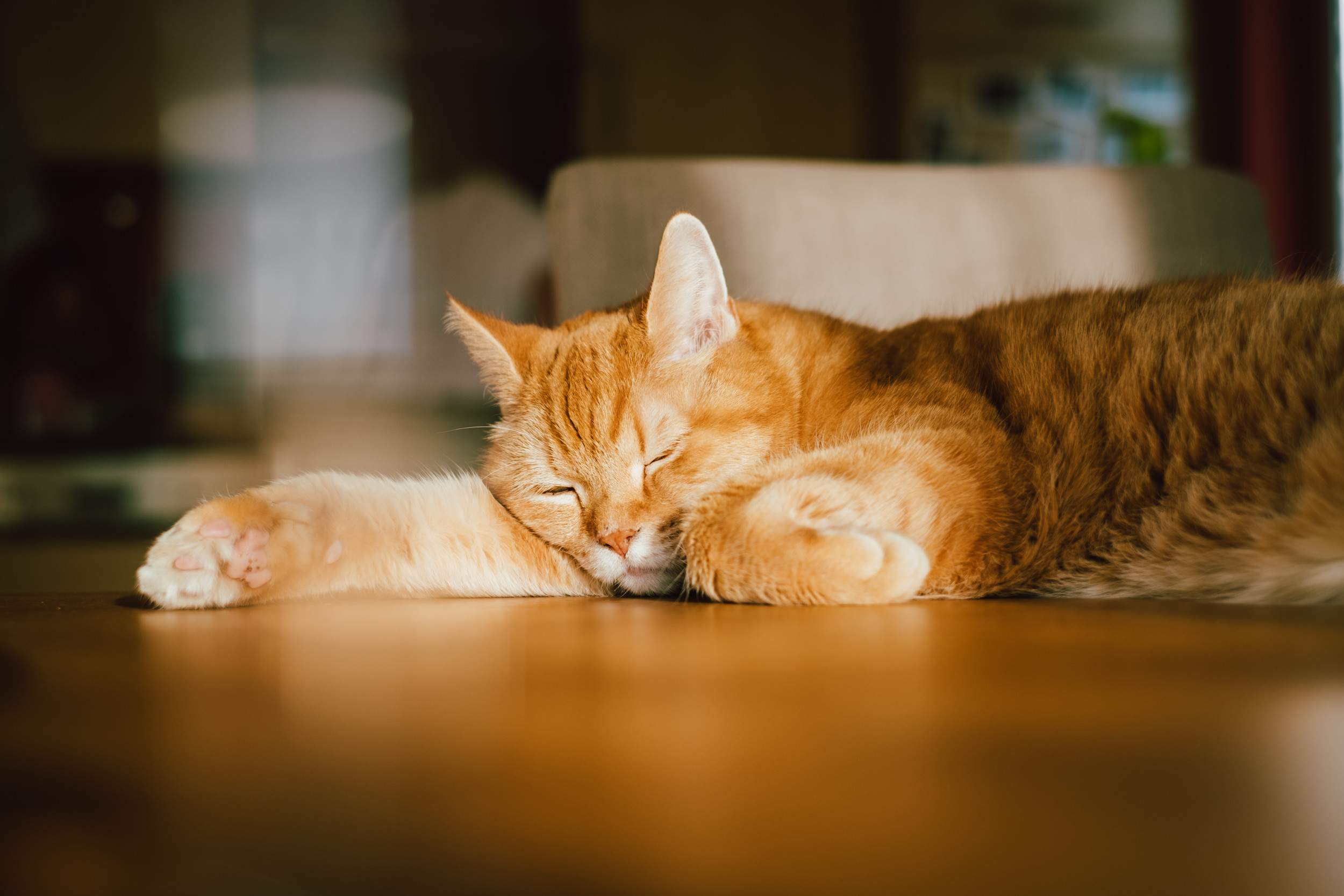 A video has gone viral on TikTok showing the aftereffect of a cat knocking over a whole pot of catnip.
In the clip, which has so far been viewed a whopping 11.2 million times, a woman by the name of Abby, known online as Abbygibz, can be seen opening a tub of catnip in front of her cat.
As she does so the tabby reaches forward and hits the container with his paw so the contents fall over the counter, and the feline then begins sniffing away at the spillage.
Catnip, also known nepeta cataria, is a common herb which can lead to behavioral changes in cats when they are exposed to it.
The plant releases pheromones that more than half of cats are very attracted to because it makes them relaxed and more affectionate.
For some felines it is thought to reduce anxiety and even relieve pain.
The cat in the video clearly enjoyed the herb, as we are treated to a peek at what happened next.
Text overlaying the footage, which was shared on August 7, reads: "My cat decided to dump out all his catnip and ended up looking like this:"
The camera than cuts to photograph of the tabby slumped on the sofa, with his eyes wide and staring in a manner similar to how a human might look under the influence.
Abby captioned the funny clip, which can be viewed here, writing: "yeah… #greenscreenvideo #rue21BeYouChallenge #cats #catsoftiktok #catnip."
However, because the cat did not seem to have eaten a large amount of the herb, it is most likely the animal was safe.
Pet care booking company Wagwalking.com explains that overdose is rare and would only happing if the cat ate, not sniffed, a large amount.
The site wrote: "Although catnip is not a true toxin and is not addictive, consuming the plant in large amounts can cause a poison-like reaction.
"A feline that has consumed too much catnip will display clinical signs of vomiting and diarrhea with no other accompanying symptoms."
The video of the relaxed-looked cat has gained lots of traction online, having received 3.3 million views.
More than 33,300 people rushed to the comments section to share their opinions on the funny clip,
One person, Krunchy, wrote: "High as a kite."
Another social media user, Overseer, added: "Safe tripping brother."
Manifest Everything joked: "Your cat needs rehab."
Little Z stated: "Umm that was your fault don't blame the cat."
The Nation observed: "That cat is absolutely cooked."
Arson Frogs remarked: "Your cat can paint with all the colors of the wind."
Lily typed: "It's painful to watch your loved one turn into addicts," alongside many laughing-face emojis.
Adam Fouani commented: "That cat is a level above high."
Newsweek has contacted Abbygibz for comment.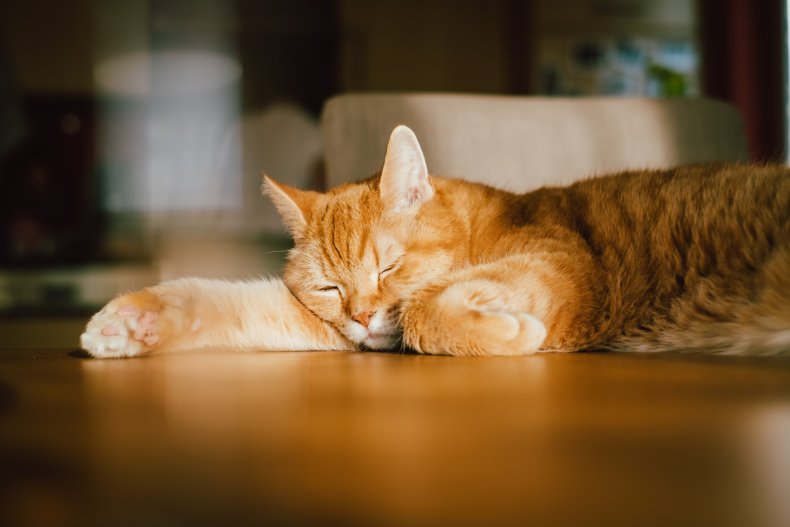 https://www.newsweek.com/cat-spills-pot-catnip-internet-convinced-high-kite-viral-pets-animals-1635340