Unlocking the Power of Digital Platforms: Innovative Strategies for Marketing Your Small Business
6 min read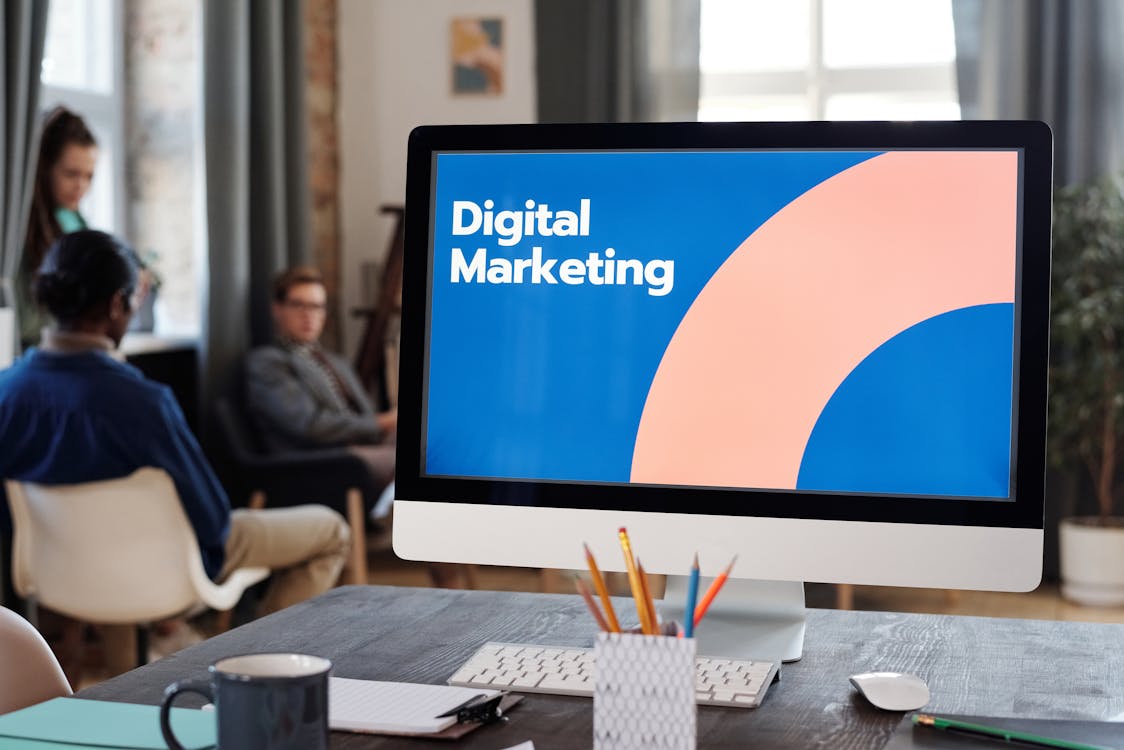 Digital marketing is now an essential component of every successful marketing strategy. Businesses of all sizes may now contact their target audience more efficiently than ever before thanks to the rise of social media and other digital channels.
This is particularly true for medium-sized enterprises that seek to promote their unique products or services.
This article will look at the numerous digital platforms that small businesses can use to reach their target audience and build their customer base.
Social Media Sites
Social networking platforms such as Facebook, Instagram, and Twitter are great places for small businesses to sell their products and services.
These platforms enable firms to engage with their customers while also increasing brand awareness. They also provide targeted advertising alternatives to help businesses reach their intended customer group.
Small businesses should build a content calendar and share high-quality content that resonates with their target audience on a regular basis to make the most of social media marketing.
They should also interact with their fans by replying to comments and messages as soon as possible. This will help to establish a loyal following and inspire customers to share the company's content with their own social media followers.
Influencer Promotion
Influencer marketing is becoming increasingly popular as a way for businesses to contact their target population on social media. This involves collaborating with social media influencers to promote the company's products or services. This can be accomplished through sponsored content, product reviews, or giveaways.
TikTok Creator Marketplace is a marketplace dedicated to TikTok influencer marketing. This tool enables businesses to find influencers depending on their location, niche, and number of followers.
They can then approach influencers about collaborating on sponsored content. Small businesses can boost their reach and credibility by collaborating with influencers to reach a larger audience.
Email Marketing
Email marketing is another powerful digital marketing tactic for small businesses. This entails sending promotional emails to a list of subscribers who have opted in. These emails can be used to market new products or services, communicate company news, or provide special discounts.
Small businesses should focus on developing a quality email list to get the most out of email marketing. Companies can do this by offering incentives such as exclusive content or discounts to attract users to sign up. To guarantee that their messages are relevant and targeted, they should divide their email list depending on client behavior and interests.
Search Engine Optimization (SEO)
The act of optimizing a website so that it ranks higher in search engine results pages (SERPs) is known as search engine optimization (SEO). This includes optimizing the website's content, structure, and technical features to make it more appealing to search engines.
SEO may be a beneficial tool for small businesses in boosting organic traffic to their website. They may reach a larger audience and attract more potential clients by ranking higher in search results for relevant keywords. To optimize their website for SEO, small businesses should focus on providing high-quality content, building backlinks, and improving their website's technical features.
Pay-Per-Click (PPC) Marketing
Pay-per-click (PPC) advertising involves placing advertisements on results pages for search engines or social media platforms and earning a payment for each click. This can be an efficient strategy for small businesses to contact their target demographic and drive traffic to their website.
To get the most out of PPC advertising, small businesses should carefully investigate their target demographic and select relevant keywords and ad placements. They should also produce high-quality ad copy and conversion-optimized landing pages.
Content Promotion
Content marketing is the activity of developing and publishing valuable, relevant, and consistent material in order to attract and maintain a clearly defined audience—and, eventually, to drive profitable consumer action.
Content marketing may be an efficient approach for small businesses to develop brand awareness, establish trust, and generate visitors to their website. Small businesses may establish themselves as thought leaders in their sector and earn the trust of potential customers by providing high-quality content that connects with their target audience.
Small businesses should begin by defining their target audience and their pain points in order to generate effective content. They should then generate content that tackles these issues and delivers value to their audience. These could include blog articles, videos, infographics, podcasts, or social media material.
It is critical to understand that content marketing is a long-term approach that necessitates regular effort and patience. Small businesses should concentrate on producing high-quality content that is both educational and entertaining. They should also market their material through social media and other platforms to improve its reach.
A content calendar outlining the subjects and types of content that will be developed and disseminated is an effective content marketing strategy. This can assist small businesses in being organized and ensuring that their content is consistent with their marketing objectives.
Video Promotion
For small businesses trying to reach their target audience, video marketing is a great tool. Video content is highly entertaining and can assist in conveying complex information in a simple and remembered manner.
Small businesses can develop a range of video material, such as product demos, client testimonials, how-to instructions, and behind-the-scenes looks at their operations. They can then publish these films on social media platforms such as YouTube, Instagram, and Facebook in order to reach their target audience.
TikTok is an emerging platform for video marketing. This social networking software helps users to make short-form videos that are easy to share and amusing. TikTok allows small businesses to target a younger demographic by creatively and engagingly showcasing their products or services.
To make the most of video marketing, small businesses should focus on generating high-quality videos that are both instructive and captivating. They should also optimize their videos for search engines by incorporating important keywords into the title, description, and tags.
Mobile Optimization
Mobile gadgets have become a vital component of our daily lives in today's environment. According to Statista, mobile devices accounted for more than half of global internet traffic in 2021. This means that small businesses must ensure that their digital marketing activities are mobile-friendly.
Responsive web design is an important part of mobile SEO. This means that the website is built to be responsive to various screen sizes and display formats, such as smartphones and tablets. This guarantees that the website is simple to access and display on a mobile device, resulting in a better user experience and more engagement.
Page speed is another critical aspect of mobile optimization. Smartphone visitors have shorter attention spans and are more likely to quit a website that takes too long to load. Small businesses should optimize their website's loading speed by compressing graphics, reducing code, and employing a content delivery network (CDN) to reduce load times.
Small businesses may reach a larger audience and provide a better user experience for their customers by ensuring that their digital marketing activities are optimized for mobile devices. This can lead to more engagement, improved brand exposure, and, eventually, more sales.
Conclusion
Small businesses have a variety of digital marketing tools at their disposal in today's digital age to connect with their target demographic and build their customer base.
Small businesses can efficiently promote their unique products or services and stand out in a competitive marketplace by leveraging social media platforms, influencer marketing, email marketing, SEO, PPC advertising, content marketing, and video marketing.
But keep in mind that digital marketing is a long-term plan that demands regular effort and patience. Small businesses should concentrate on producing high-quality content that resonates with their target audience in order to gain a devoted following over time.
Small businesses can enhance the impact of their marketing initiatives and achieve long-term success by taking a strategic approach to digital marketing and regularly monitoring and assessing their efforts.