Alcoa police to start using new technology that wraps suspects with Kevlar cord, immobilizing them
3 min read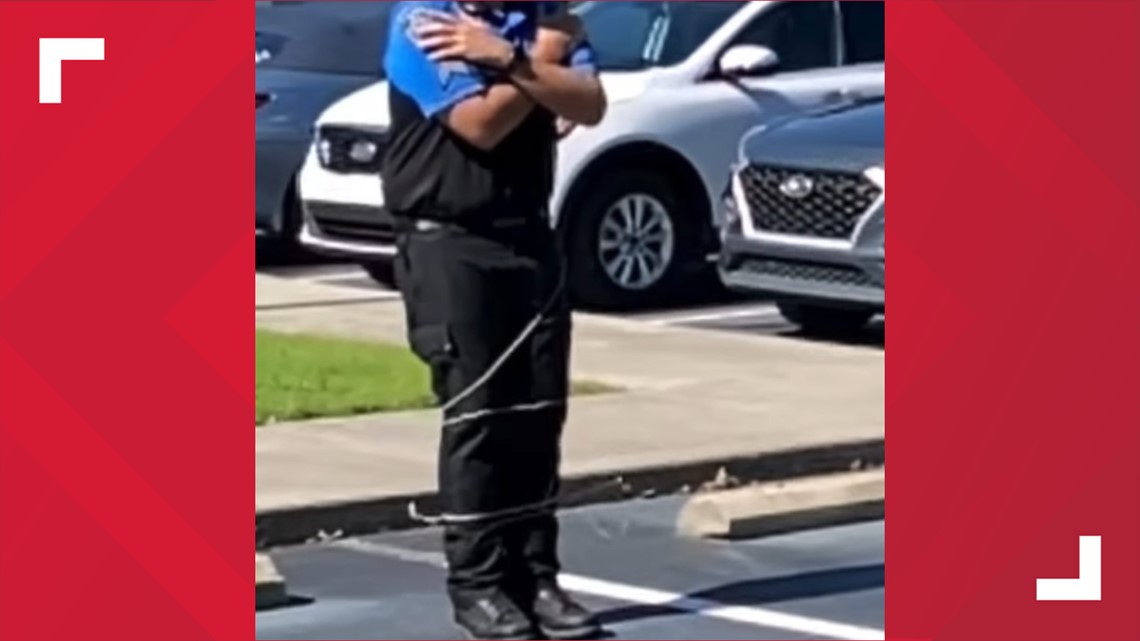 Police said that the BolaWrao 100 is a handheld device about the size of a smartphone which launches a Kevlar cord that wraps around people, immobilizing them.
ALCOA, Tenn. — The Alcoa Police Department said that it will start using a new technology that should help keep police safe, while also safely immobilizing suspects.
They said they will start fielding the BolaWrap 100, a handheld device around the size of a smartphone. It launches a Kevlar cord and sends it towards a suspect, wrapping around their legs or their arms and torso. Police said it should restrain or immobilize people without hurting them.
According to the company that makes the device, WRAP Technologies, the device can be used from 10 – 25 feet away. The Kevlar cord is also 8 feet long and launches at around 513 feet-per-second.
Police said that the new technology is part of a national effort to reduce how much police use force and instead train them on de-escalation techniques. They said the device can help with efforts to de-escalate situations without using force.
With it, police may be able to control unarmed and aggressive suspects who may resist arrests. The Alcoa Police Department also said the device may help police who respond to calls involving mental health crises. They said it can be used if the person is a threat to themselves or to others.
Information about the costs of the BolaWrap 100 devices was not immediately available. The company said that the price depends on several factors, including the location of the department.

https://www.wbir.com/article/news/local/alcoa-police-to-start-using-new-technology-that-wraps-suspects-with-kevlar-cord-immobilizing-them/51-57c6956a-7073-44f6-90e3-fa7c2905cc31